I was dreaming of a White Christmas!
Ah, don't you just love that Christmas song? Well, I don't. Every time I hear it blaring out of our speakers, I start singing along....right up until I start sweating from just standing there. That is probably the cruelest song that has ever been sung in the history of songs!! I look outside hoping to see snow falling, instead I see the heat radiating of our drive way, and the trees wilting from the scorching sun. Welcome to Christmas in Africa.
This is always one of the jokes that get's brought up here during the Christmas season. Let It Snow, Jingle Bells, Frosty the Snow Man, and Winter Wonderland all present some form of mental torture to those living in Africa.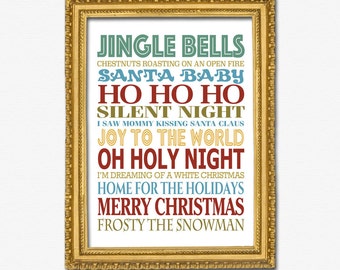 Besides having Christmas without snow, many MK's grow up lacking something else that is considered part of the Christmas tradition. Family. Growing up on a separate continent from our extended family, we rarely experience a full "family Christmas" that is widely considered part of the holiday.
For some, this is a hard blow. Many children grow up with family as the centre of the holiday. The holiday is filled with grandparents, cousins, uncles, aunts...the list goes on and on. Leaving this behind often times presents a problem that is not always visible at first. As time wears on, it just becomes a dull ache, something that leaves a stain on the holiday, making it feel empty, like it isn't complete.
Instead of snow angels, we have sand angels
But there is hope! There is a way to combat this! Having grown up spending very few Christmas holidays in America, we've had to adjust. We've found that the holiday season can be celebrated with friends, especially when family isn't here. Down in South Africa, our pastor always had us over for Christmas dinner, and we celebrated with his entire family, which made for a fun, albeit crazy, day! Here in Dar es Salaam, there are MANY families that have also grown up or are living without extended family. Celebrating the holiday with them makes it so much more enjoyable. We had a braai with South African friends, and on Christmas day we went to church and then had another missionary family over for Christmas dinner.
I'm sure many of you already do this. But instead of just looking at friends like substitutes for your extended family, look at them like family. But that isn't the only idea. There are other things that MK's can do to make the holiday's feel a little more familiar.
One tradition that we have around the Christmas holiday is to Skype with our family on Christmas. We always open presents they've sent us and it makes us feel a little closer to them.
Another thing that we love about the Christmas holiday is traveling!! In South Africa, we went to the Drakensburg Mountains, and spent time hiking and exploring different activities as a family.
Last year we went to Lushoto, Tanzania and spent time with another missionary family. This year we headed up to Arusha (northern Tanzania) in hopes of discovering cooler weather in the midst of the sauna called Dar es Salaam.
We loved the hot springs, especially the rope swing. (We were wary though, because a crocodile was spotted in the springs some years ago)
We had an amazing time in Arusha and hung out a lot with another missionary family from our town.
We went to the hot springs, a glass blowing shop, the game park, and got to see Mt. Kilimanjaro! Even though we didn't spend the holiday with extended family, it was fun to see a new area of the country, get to know our friends better, and enjoy some cooler weather.
We loved the bird hike we went on around a lake
We also got to see the cutest baby elephant in the game park
I know that many don't have the option to travel during the holidays, but I would encourage you and your family to find other holiday traditions!. I'm sure that the holiday can be a little depressing for those who have grown up being in the midst of family gatherings, Christmas dinners, and other celebrations all through the holiday. Finding something new that your family wants to do during the holiday would be amazing. New traditions from your host culture, new foods to cook, new places to see . . . . .